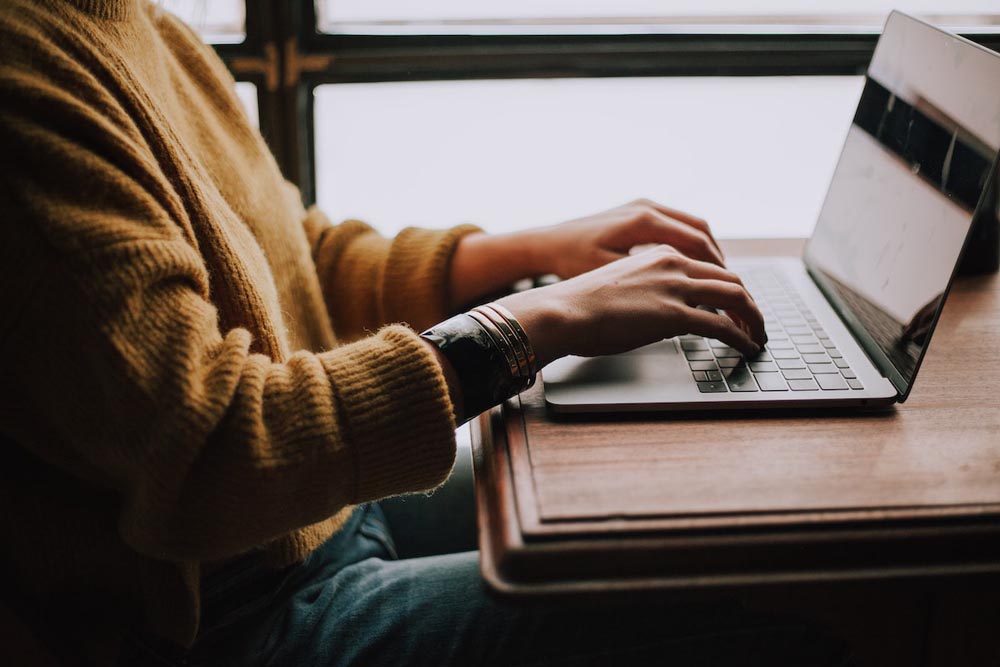 You can't talk about digital advertising these days without including content marketing in the conversation.
Content is one of the best ways to reach your audiences throughout their journey and get your business more brand awareness, authority, traffic, leads, and ultimately sales.
But to truly understand content marketing, it needs to be made clear that content isn't just the written word.
Content is just about anything that can be displayed online, and the best type of content is the kind that doesn't feel like marketing: entertaining, educational, and shareable.
The key to getting content marketing right is making sure you have a strong marketing strategy in place to reach the right people at the right time with the right type of content.
What Makes Good Content Marketing? 
With all the content noise out there, it's important to create good, unique content to reach the right audiences. Here are a few factors that make good content:
Original
When creating content these days, it's important to find a way to be unique and stand out from the crowd.
If your content is the same as 200 others, there will be no reason for others to read it, share it, or link to it, and won't serve the purpose you're trying to achieve.
Unique ideas can be difficult to come by, especially in competitive industries, but if you're able to differentiate your content, it will definitely pay off for your business in the long run.
Compelling
The best content can quickly and effectively address what you'd like your audiences to know from the beginning.
Providing value from the get-go captures attention and keeps people reading, which makes your content memorable when potential customers are ready to make a purchase.
Actionable
What do you want audiences to do?
Keep reading more of your content? Watch more videos on your website? Learn more about a topic? Make a purchase?
Your content needs to be clear in what action you want people to take.
Readers can't read your mind and while some may take action without you asking, most won't even think twice unless you present what you want them to do clearly within your content. 
Efficient
Even if you create content internally, content takes time to create, so make sure that the effort you put into it is worth it.
One of the best ways to be efficient with your content is by repurposing it—for example, if you create a blog, you can repurpose that same information into a video, an infographic, and many pieces of micro-content for social media to share in the future. 
Accessible
Content should be created for the right channels and in the right formats for your particular audience.
Of course, each marketing channel requires different formats of content—if you're creating content for podcasts or video you'll need a script, while if you need social media posts, short videos or infographics are great shareable choices.
Here are content ideas for each stage of the customer journey: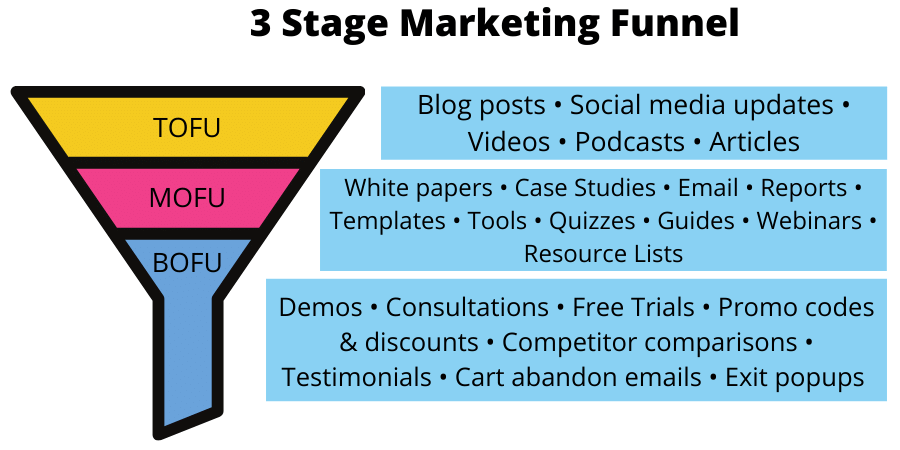 Benefits of Content Marketing 
The benefits of content marketing are across the board, and it is an essential part of every marketing strategy.
In fact, content marketing generates 3X the leads but costs 62% less than other digital marketing channels. Here are some specific benefits of content marketing: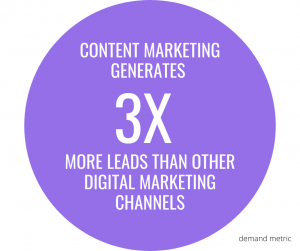 It Boosts SEO 
Content is one of the essential parts of any successful SEO playbook.
Quality content helps your online visibility and search engine rankings.
Search engines are looking for unique, relevant, and informative posts that answer the questions that people are asking online, so by answering those questions with high-quality content you will be able to rise in the rankings and get your content in front of more people.
It Drives Sales
Customers aren't always ready to buy from you the first time they hear from you in an ad or social media post.
That's where content marketing comes in—it allows you to keep in touch with people for the long term until they are ready to make a decision.
Brands that connect with customers at every step of the buying process, from awareness to consideration, to decision, to loyalty, will allow you to build a relationship with them.
Content is necessary for your organic social media channels to grow.
It Improves Credibility and Builds Your Business as an Authority
High-quality content differentiates you from your competitors and allows you to be the talk of your industry. By sharing unique viewpoints and industry expertise, you can build your thought leadership status in the industry and increase your credibility.
Written content is great but if you can master video content it can solidify your expertise to stand out from the crowd.
Audio content in the form of a podcast is excellent to build credibility as well.
It Tells Your Story
There's no one better to share your story other than your team, and content is a great way to do that.
It's harder and harder to get the attention of the media these days, but content allows you to take that into your own hands and share what you feel is important with your audiences.
You get to control the conversation and bring value to anyone who reads your content to educate them and give them the answers they're looking for.
It Makes Things Easier for Your Coworkers and Employees
Whether it's sales or customer support, your customer-facing coworkers greatly benefit from any content that your business creates.
People these days will often look for answers on their own before reaching out, so having content available on your website or other marketing channels means you are giving people what they want without the added step of contacting support.
Having a robust knowledge base and a self-serve sales page will allow self-sufficient customers to handle things on their own to take the pressure off your customer-facing teams.
Content for Each Stage of the Customer Journey
Every person that comes across your brand is in the journey of possibly purchasing your product or service, and the best and most successful brands are the ones that engage with people at every step.
A customer journey has many steps and can pivot in different directions based on your experience, but in general, will include:
The Awareness Stage
The Consideration Stage
The Decision Stage
The Retention/Loyalty Stage
Each of these stages is an opportunity to capture a customer, and each stage benefits from different types of content.
To read more about the customer journey and how to engage them, read our ultimate marketing playbook.
Here are some examples of content that works great in each of the stages of a buyer's journey:
Content Types for the Awareness Stage
At this stage, customers may not have ever heard of your product, or if they have, they're not even considering making a purchase just yet.
This is a good time to continue putting your brand name in front of them, so when they are ready to make a purchase, they already know your name.
Some types of content that work great in this stage include:
Email
There are so many different options for a business to use email marketing to reach their customers.
Whether it's a sales drip campaign, a promotional offer, or a monthly newsletter with relevant content, this is a great channel just to keep in touch with customers regularly, introduce your offerings to them, and check in to see if they're ready to pull the trigger on a purchase. 
Blog Posts
Consumers are pretty educated these days and are always looking for more content to learn about your industry.
Creating and building a blog is a perfect opportunity to take advantage of people's need to expand their knowledge base.
If you're going to invest in a blog, be strategic about it: post regularly, answer customer questions as much as you can and measure to make sure it's a valid and useful channel for your business.
The nice thing about written content online is that it adds to your SEO value, which means customers will be more likely to find you online when searching for similar options and industries.
Graphics
Visuals are everything: people are looking to break up the monotony of text that the internet brings.
Whether it's infographics, visual graphics of content in your blog posts, or sharable fun graphics, it's worth creating some visual content to differentiate from the written word.
Checklists
Everyone loves a list, which is why this is a great piece of content for capturing awareness.
Create an industry type checklist that will relate to your customers and help them understand more about your position in the market without being too persuasive.
User-Generated Content and Influencers
There's no better awareness play in this day and age as influencers.
Essentially, the brand incentivizes people to make content for you by asking current customers to share their opinions and experiences with others. Essentially it's brand awareness and a testimonial all in one.
Social Media Posts
There are so many ways to use social media to your advantage to get the word out about your brand.
Depending on what channel you want to use there are slightly different tactics, but the idea is the same: speak to the people that may potentially use your product and provide value on as many channels as possible.
Check out this article diving deeper into growing your social media.
Kits / Tools / Ebooks / How-Tos / Tip Sheets
People are often researching on their own these days, but that doesn't mean they don't want help.
Providing them with the tools they need or a kit to make it more fun and appealing is a great strategic content move.
Essentially the idea is to arm customers with whatever they need to make their own decisions.
Content Types for the Consideration Stage
At this stage, customers know they need a product that aligns with your product, and they might be doing some research.
This is a good time to show why your product is better.
Types of content that work great in this stage include: 
Product Comparison Guides
How do you stack up with your competition?
If you're above the rest, showing that in a visual or written format is a great way to help people when they're considering their options.
Reviews & Ratings
People really care what others think.
In fact, 91% of people read reviews and 84% trust them as much as they would a personal recommendation.
It's critical to build this content channel as best as possible by encouraging happy customers to write reviews and share their honest opinions. 
Case Studies and Testimonials
The name of the game is to tell people "don't take my word for it…" and show them other people who are happy with your product or service.
Whatever opportunities you have to capture the opinions of happy customers (and sharing that on your channels) is a great opportunity for a sale. 
Content Types for the Decision Stage
At this stage, customers are making their decision. This is a good time to give that last-ditch effort to convert people.
Some types of content that work great in this stage include:
Free Trial / Samples / Giveaway
People love free things.
Whether it's a short term trial, a sample to every customer, or a contest or giveaway that chooses one lucky customer, people are always going to be more likely to decide on your product if they feel like they've earned something from the usage aside from whatever they actually purchased.
Coupons
If you can't offer anything for free, give people some kind of discount that's available for a limited time.
If people feel like they're getting a deal, it lowers the barriers to purchasing and it might swing people in your direction when the time comes.
Consultations
In addition to free things, people also love to feel like they're being pampered.
A one-on-one consultation or a concierge feeling throughout the buying process can put people over the edge for making a purchase. 
These, of course, are just some of the general content options out there that your brand can optimize, but many others work for various industries, specialties, or unique niches that might be an option for your business.
You can reference the funnel graphic above for additional ideas like demos, comparisons, etc.
Importance of Video for Content Marketing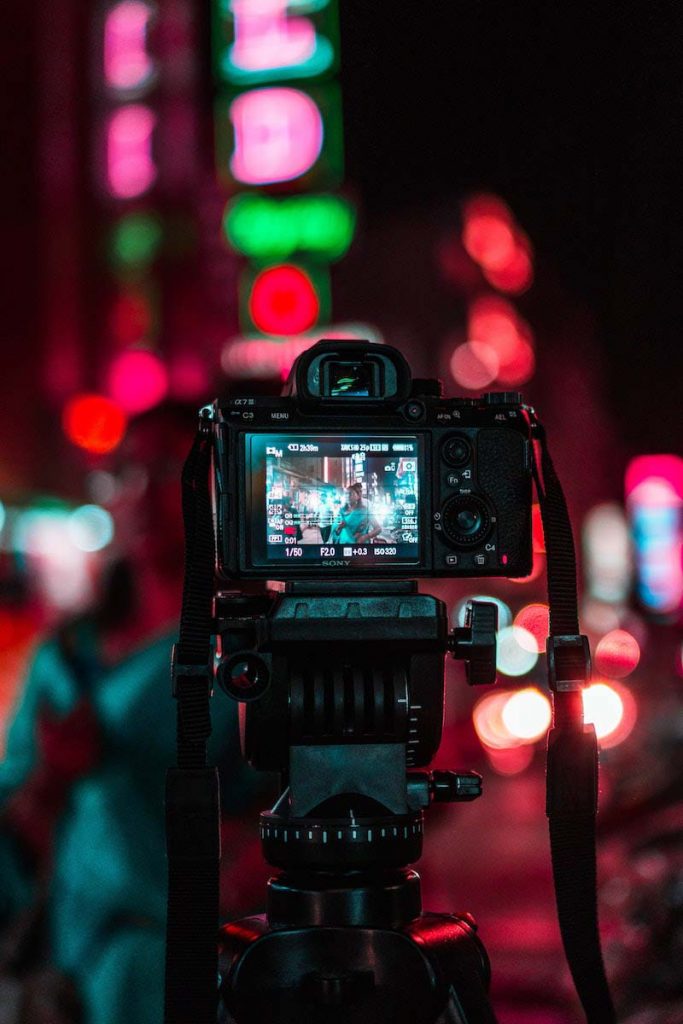 One piece of content that wasn't mentioned above because it deserves its own dedicated section is video.
Of all the content types out there, it's easy to see why it's so popular.
It's engaging, easy to digest, and gives us a break from all the text that we come across day in and day out online.
People LOVE video—globally, people watch a billion hours of YouTube social video per day.
Video is essential, and every brand needs to get on board.
Here are the types of video content you should be looking to create at every step of the customer journey.
Types of Video Marketing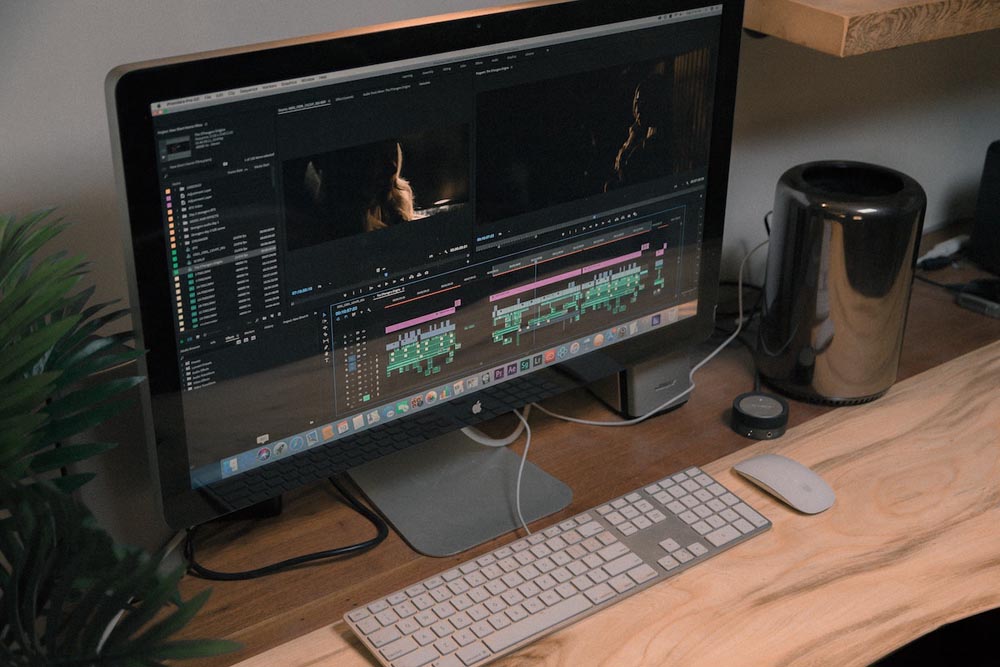 …and where they fit into the customer journey
Video Types for the Awareness Stage
Brand videos
These videos are all about giving customers a sense of who you are as an organization—it could be about your organization's values and mission, your team members, or your company culture.
It gives customers insights into whether they relate to you as a brand, which has become more important recently.
These types of videos will not only bring you awareness but will strengthen loyalty in the long run for those who relate.
Roundups
Roundup videos are curated lists around a particular subject.
Effective roundups are short, visually appealing, and give a range of options that might appeal to various customers.
For a product-focused roundup, this could be something like: "Top 5 Benefits of Coffee"
Event / Live Video
There are so many opportunities for your brand to go live with video, whether you are attending an event like a conference or you have someone on your team presenting (formally or informally).
This allows you to take advantage of something that is already happening and create additional content from it for your channels.
"Behind the Scenes" Video
Give people a sneak peek behind the curtain and show them that there are people behind the brand.
First off, people love being nosy, so they like to see what's behind the scenes, but more importantly, showing them that there are people behind a company and what those people do will help build a stronger relationship with them.
This approach humanizes your brand.
These don't have to be polished or professionally shot—a phone camera can do the trick here.
Educational / How-To Videos
How-to and educational videos help you explain common questions to customers.
They're great for helping customers get to know what the brand is, what the products are, and help build trust long term because it shows that you care enough about your audience to educate them in the industry.
Patagonia and Vuori even use educational videos on their clothing products to give customers a human view of who is behind making the clothes, how best to wear them and each item's best features.
Video Types for the Consideration Stage
Webinars / Demos / Product Videos
The types of video that fall into the consideration stage will vary greatly depending on how long your customer buying cycle lasts.
If you have a short decision process, there isn't too much of a need to create a ton of content at this stage.
If your decision process is longer, there are opportunities for educational webinars, product demos, and other types of product-related videos to help people move toward a decision. 
Interviews
No matter how long your buying cycle is though, it's always nice to have some interviews answering questions about your product in your arsenal.
This could be someone internal or external like an influencer that uses your product regularly.
Q&A
A great way to engage with people and create content at the same time is to host a question and answer session online.
You can do this on your website, social media, or on a video conferencing platform.
Inform people that you'll be live at a certain time and let them know to send in their questions.
Make sure to record it so you can snip the content into digestible pieces and repurpose it later. 
Video Types for the Decision Stage
Case Studies and Testimonials
The best type of video content at the decision stage is the kind where others talk about how great your product or service is.
If people are on the fence about making a decision, having someone say something positive might be just the push needed to make the sale.
Whether it's a testimonial from a happy client or a case study showing positive results, it's a great thing to have on video to use whenever needed.
Wrapping Up
As consumers continue to become more educated and understand what they're looking for from a brand that they want to associate with, the more important it will be for brands to become authorities in the industry.
The best way to show that authority is through content.
Building a content marketing strategy is essential to get started to meaningfully and effectively create content that resonates with customers.
We'd like to help you reach these goals. Learn how it all fits together in our marketing strategy article.