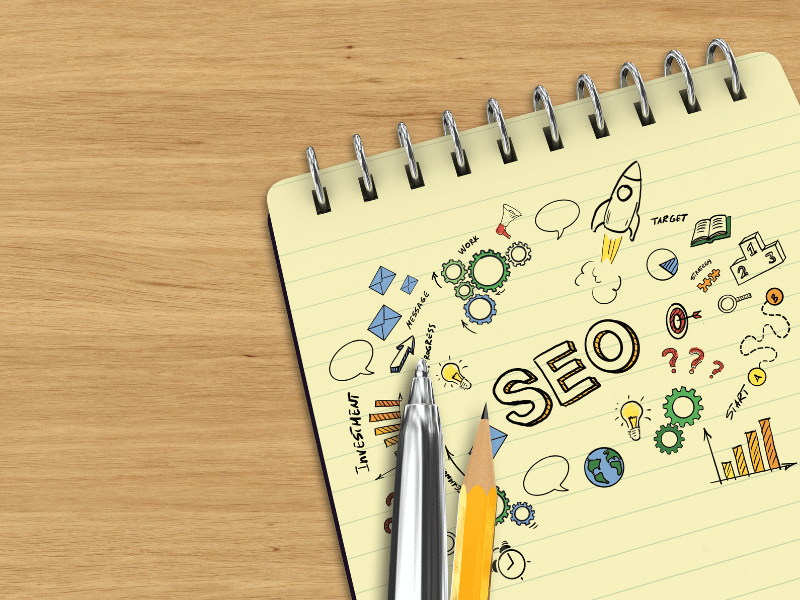 Search Engine Optimization is a great way to get customers but it takes time and you are at the mercy of Google and their secret algorithm.
In this article we cover the best known information about how to implement effective SEO to rank higher in Google for valuable search keywords.
SEO should not be your main digital marketing channel but it should be a 'behind the scenes' parallel path as you focus on other channels from your marketing plan with faster results.
Step 1 – Get Your Product Right
My recommendation when creating your marketing plan is to first make sure your product is solid and offers great value.
Then make sure your unit economics and customer acquisition funnel are profitable.
Now you're ready to grow revenue.
While you're running paid ads, it's worth spending a small percentage of your time working on SEO as a parallel path.
If you hit SEO hard and smart for 6 – 12 months you will start seeing results and making more money while spending significantly less than paid ads cost.
What is SEO?
SEO (search engine optimization) is a series of repeatable processes to follow to work your way higher in Google's search algorithm.
SEO gets boring. It's not fun and sexy. And it takes a long time to see results but when you get results it's very rewarding.
Here are the first four steps to SEO:
Step 1: Find keywords that you want to rank for
Start with your dream list of keywords you want to rank for. Write them down.
Then find keywords you already rank for on the first two pages of Google, look up their search volume and write those down too. Rank this list by search volume and add "keyword difficulty" rank from ahrefs.com.
If you want a free option, you can find this information in Google Search Console. Export your keyword report and continue on with your ranked spreadsheet.
In addition to Ahrefs, SEMrush works well for this.
Now that you are looking at keywords you rank for in the top 2 pages, start looking at the search volume and keyword difficulty.
Then type these keywords into Google and see which sites rank #1 for it.
It's time to reverse engineer the sites that rank for your keywords.
Look at the word count of their articles, and make your article similar length.
If you want to get more advanced you can look at the featured snippets Google result and check the FAQ results Google displays to see the most common questions around this keyword.
You can add these FAQ's to your article and use the markup Google requires.
Then go to Google's Search Console tool and have them re-crawl that article.
Step 2: Improving your On-Page SEO
On-page SEO by itself is not a big win but it's an easy one to implement and will help build your foundation.
So you might as well grab the easy, low hanging fruit that you fully control.
Here are the three things you should make sure you do to maximize your on-page SEO –
Set up your Google Search Console, and go through each section. Be sure to submit a sitemap and fix website errors it points out.
Your articles should interlink to each other with 100% exact match keywords.
For the keywords you want to rank, make sure your article length is equal to or greater than the #1 ranked site in Google.
Step 3: Build links
This is the single biggest factor in ranking high.
Google uses other site's linking to you as the ultimate voting machine. The more links a page has from reputable sites, the more likely it is to rank highest.
How Do You Build Links?
Building high quality backlinks is very difficult but there are things you can do to increase your success.
After you write an article on your site, think of creative ways to include other businesses or quote other business owners. Then email those businesses after your article is live informing them that you featured them. Many times they will offer to link to you.
Interviews: You can interview people who have their own sites or social media followings. Everyone wants to show off an interview they did so they will usually link to you.
Podcast interviews and press: Start offering to do interviews about your business. If you can land these, they will often ask you for a short bio and website to link to.
Round up posts or lists: round up posts used to work many years ago but they are less popular today. However in some industries they still work. Do a weekly or monthly round up of the best articles in your industry where you summarize the top articles in a few sentences and link to them. Then email those site owners letting them know.
Create Top X lists of people, places, things, websites, experiences in your industry. People love this content and after you're done, email each person in the list you created letting them know. They will often times show off their ranking with a link.
Giveaways, scholarships or contests: These are more common on social media but you can create these on your website as well. Think about which of these three options fits best for your niche and try it once. See if you can gather backlinks or get virality from your giveaway or scholarship.
The beauty of SEO is anyone can do it. It is a long game and can be tedious. Those who create systems around the above steps and stay consistent with these methods end up winning.
It's worth spending time on this channel because once you rank well in Google, you reap traffic benefits for no additional ad spend.
Here you have it – a no-fluff actionable SEO guide. There is a lot you can read online about SEO but this article gives you the short-list of actions that will lead to the majority of your results.
Good luck!